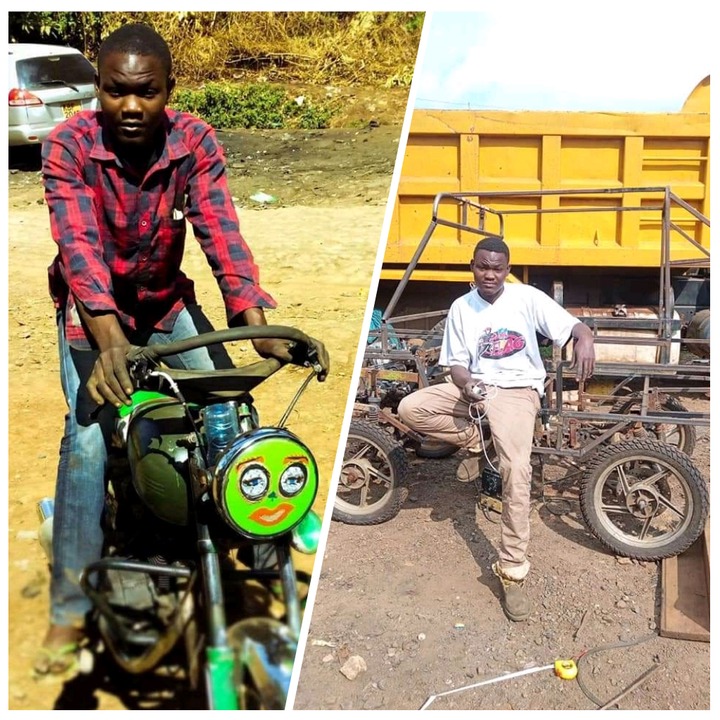 The online community has gone into a frenzy as they couldn't help but marvel on the creativity of one man as he created his on transport means.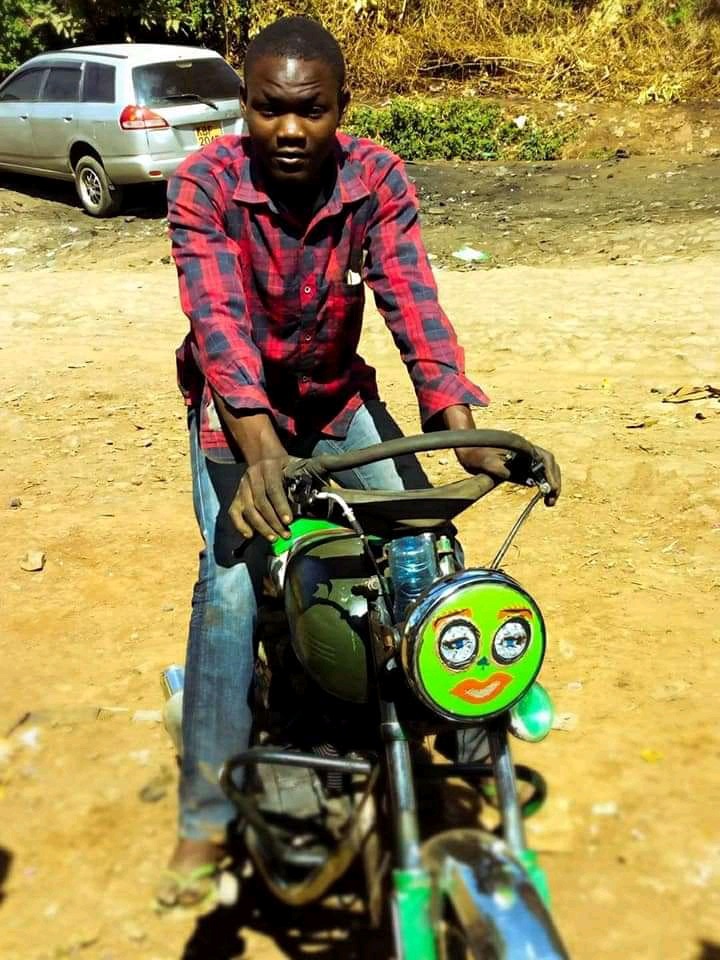 The man only known by his socialn media handle Nipe Jina, has amazed the public by his works. He allegedly says he's had the passion to create big machines since childhood.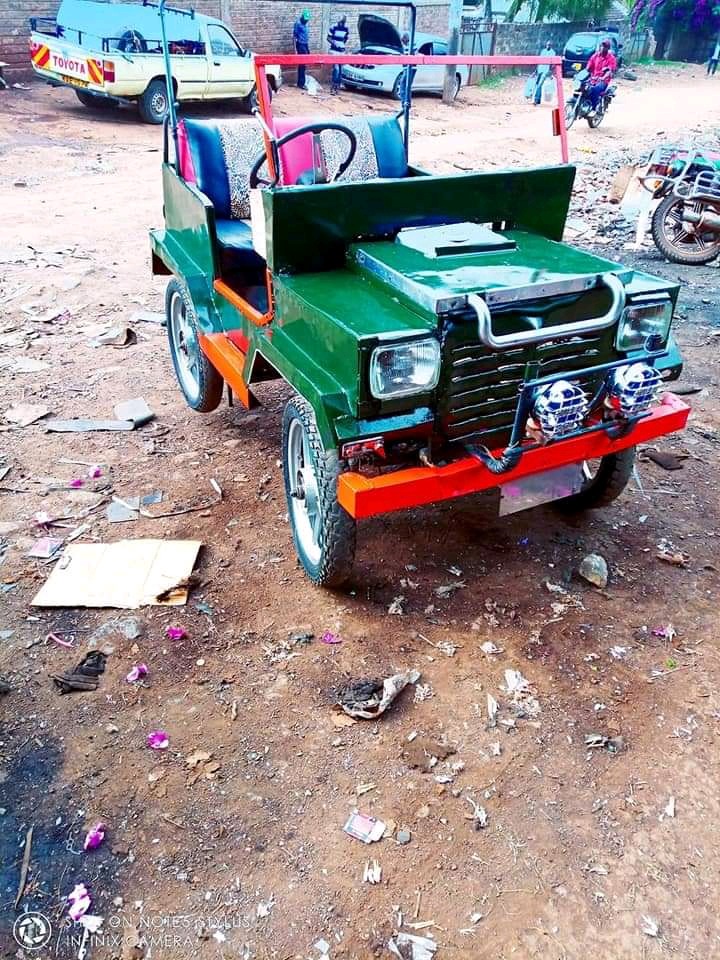 As his love for adventure and travelling increased, his thirst for his own machine also increased. This made him create his first jeep and motorcycle. This is because purchasing them is a futile task to partake in.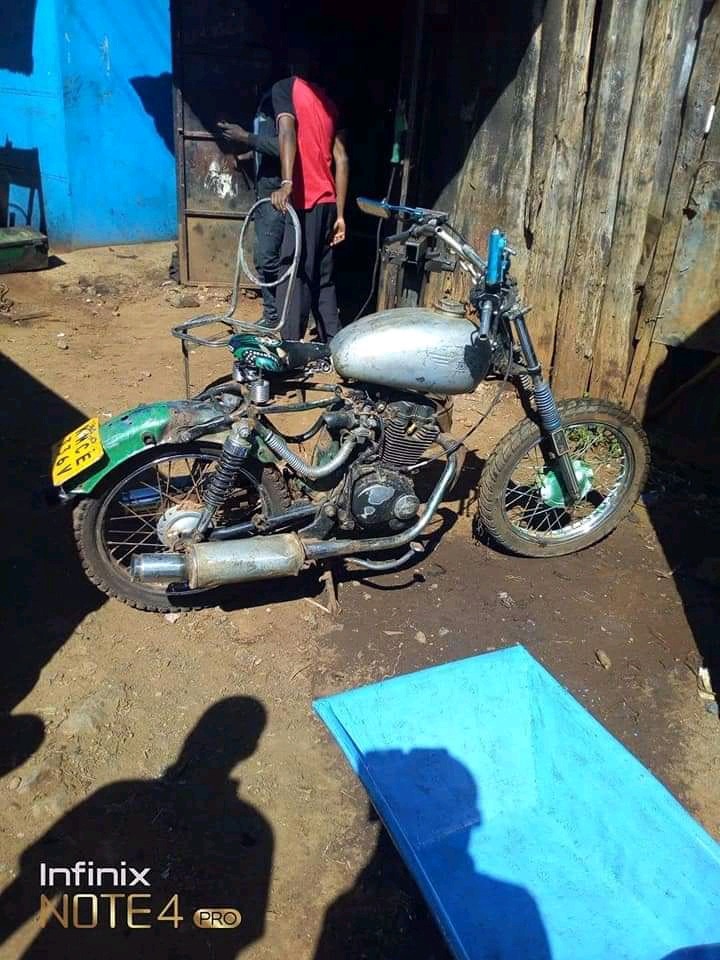 He banked on his creativity and Innovation and created some beauties. He hopes to cooperate with other companies and government so that his dream and ideas can be nurtured for the best.
His work has been praised by many. He has been urged to make more of those machines as the potential customers have started inquiring for ownership of one.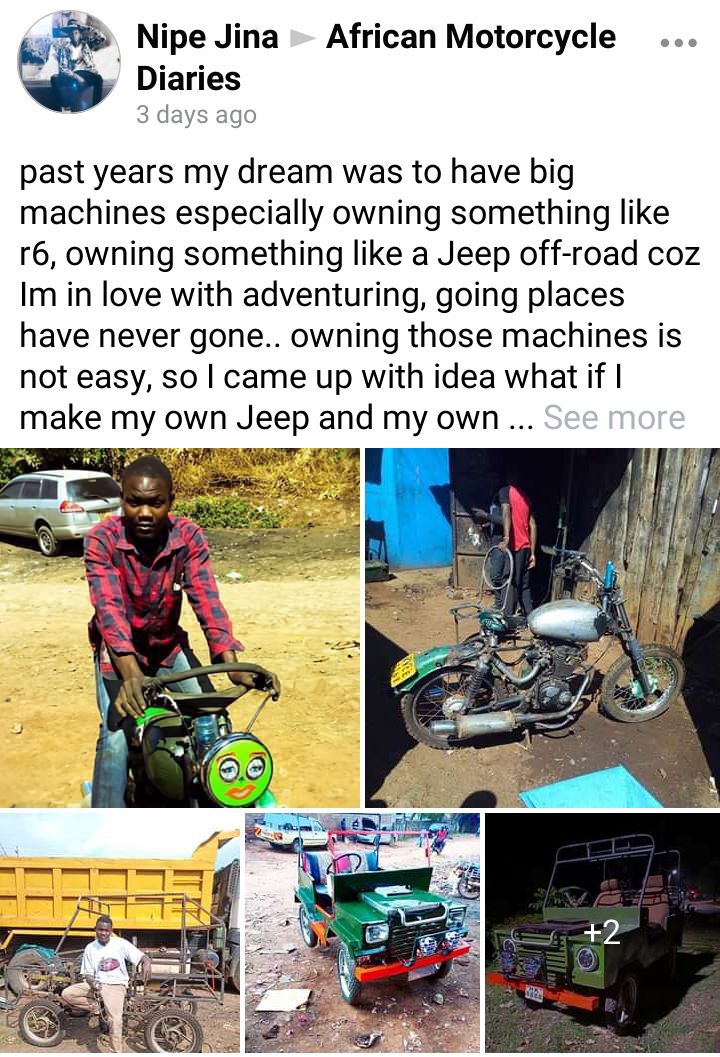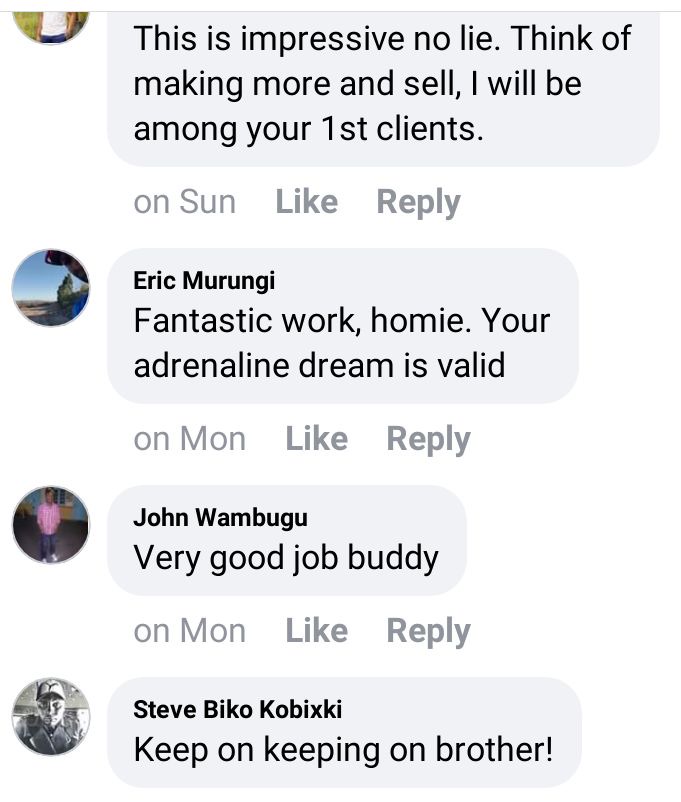 Content created and supplied by: Chiefchef (via Opera News )