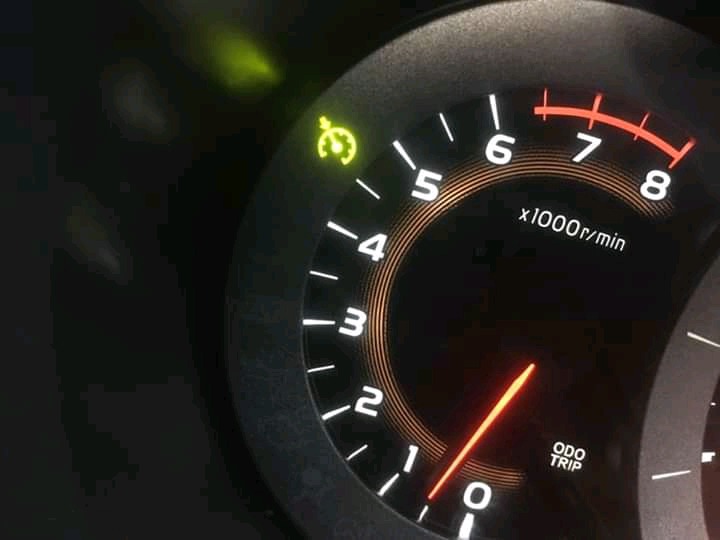 Incase you see this sign on your car do not panic. It is called a cruise control.Cruise control is a system that automatically controls the speed of a motor vehicle. The system is a servomechanism that takes over the throttle of the car to maintain a steady speed as set by the driver. 
Some drivers may press the cruise control button by mistake and after a while may start panicking after seeing. Others may go to an extent of calling or taking the vehicle to the garage. When in cruise control mode, the acceleration and breakingof the car is automatic whether uphill or downhill and the work of the driver is just to steer it. It is very useful whole driving long for hours and it also helps in saving fuel as the car controls itself. A very good example is in presidential motorcade.
The difference between Eco mode (economy mode) and cruise control mode is the eco mode technically slows down the vehicle and reduces power consumption.
Content created and supplied by: AdamuNaAwa (via Opera News )