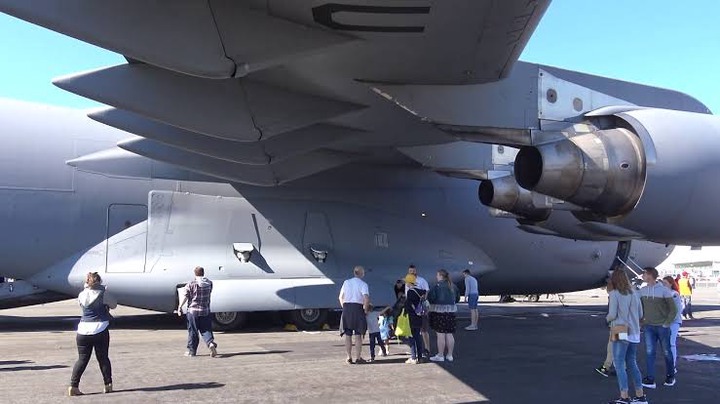 C-17 Globemaster 3 aircraft: Image credit |Courtesy.
When it comes to air power capabilities, human beings have in recent years developed some of the most technologically advanced aircrafts the world has ever known. The US military for instance, has developed an extremely powerful military aircraft that can airlift and drop vehicles from the sky. This aircraft is popularly known as the C-17 Globemaster 3.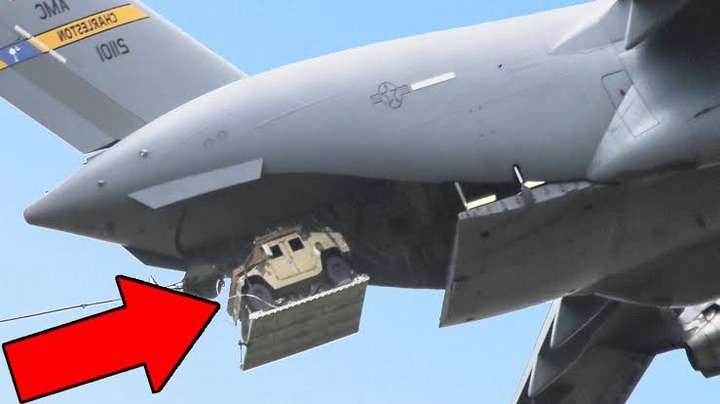 C-17 Globemaster 3 is a gigantic military aircraft manufactured by the Boeing integrated defence system for the United States air Force. The first aircraft was delivered in 1993 and according to the department of defense, more than 260 units have been built since then. This remarkable aircraft has been an exemplary option for transporting and dropping military vehicles, cargos and military equipment.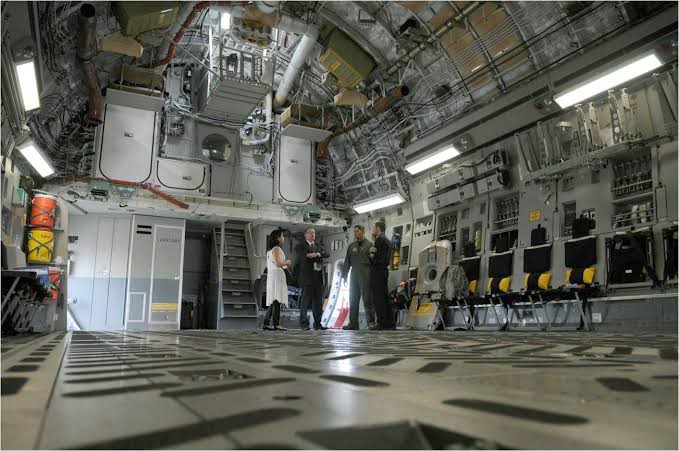 Inside the cargo space of C-17 Globemaster: image credit | Courtesy.
This huge aircraft was flown by two pilots, the captain and his first officer, while the cargo station is located at the back or middle of the aircraft and is managed by a different crew trained to execute loading and air dropping responsibilities. The cargo space is divided into two rows that can accommodate both wheeled loads and compact loads.
According to the manufacturer,the main battle tank of the US army can fit into the C-17 Globemaster plane. Other smaller tanks can also be lifted and drops easily. The daily aviation channel records that the aircraft is capable of dropping about 60000 pounds of load in a single drop, which can be equaled to a number of vehicles. It is mind blowing to watch vehicles fall from more than 30000 feet from the sky.
How possible is it to drop such tonnes of weight from the sky without any damage? Well, the wait to be dropped is tied to a gigantic parachute whose work is to slow down its free fall motion as it approaches the Earth surface. The huge parachute is designed to slow down its velocity by improving air resistance during the free fall motion. This ensures that the vehicle stripped do not experience any damage as they land on the ground.
Content created and supplied by: society_news_ (via Opera News )