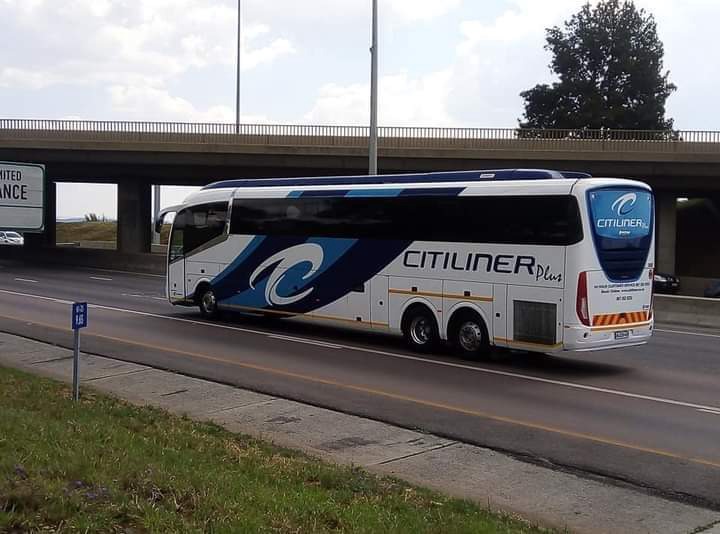 As of 14 February 2021, Greyhound and Citiliner will be closing operations. Their services will be running up until 14 February 2021. 
All passengers who have tickets booked for services after this date will be refunded in full. For assistance with receiving your refund, contact our Call Centre 011 611 8000 or 087 352 0352 or email your ticket reference number and contact details to [email protected] It has been our pleasure connecting you across Southern Africa for the past 37 years. Thank you to all our passengers for your continued support.'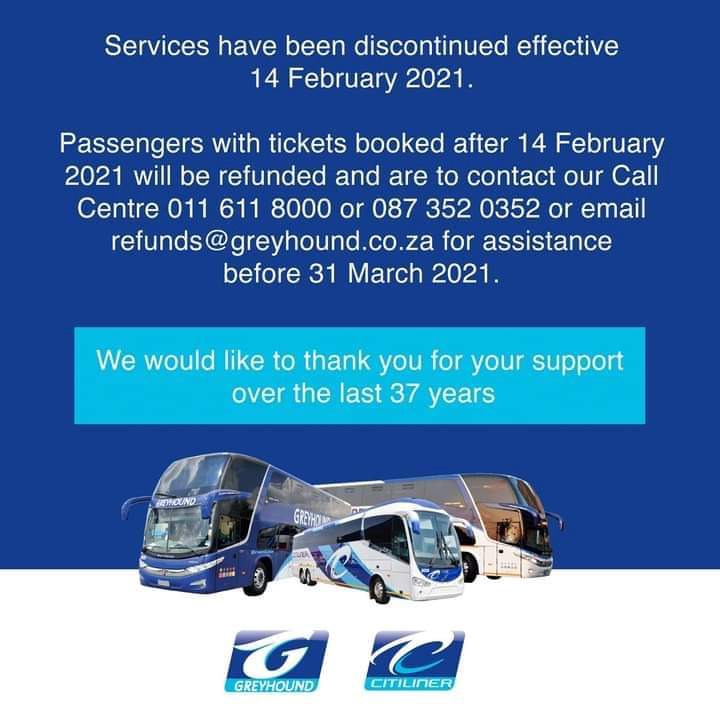 This was and still is the last update posted by the Greyhound and Citiliner management on all their social media handles. Such a huge brand that has dominated the S. African luxury services on both domestic and cross border travel for a good 3.7 decades.
News of them closing shop has shocked netizens from all walks of life across the Mzansi kingdom with majority of them calling on the government through the Ministry of Transport to intervene. How i wish we had that kinda spirit right here at home where buses are hated to the lengths of being branded 'killer buses' incase of any mishap, accident or incident.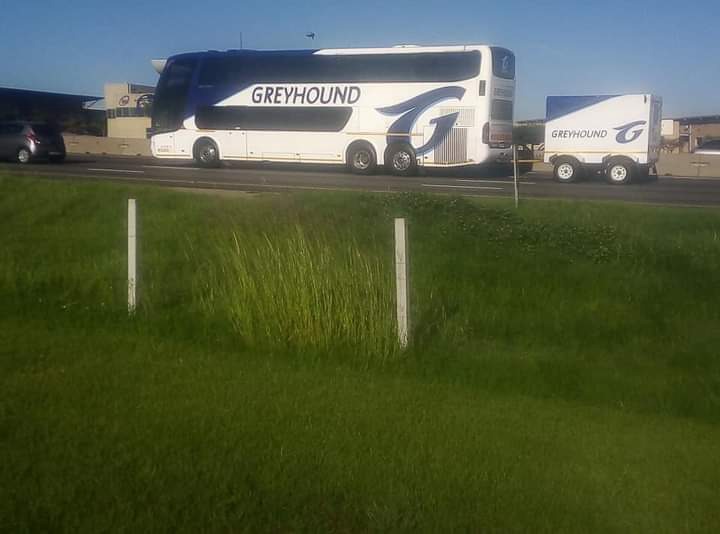 Greyhound and Citiliner has gone down without citing any existing challenges but it's speculated to have been due to Covid-19 pandemic and lockdown regulations. For a company that had invested heavily in inter-city, regional and international transport network, they must have been worst hit for a better part of 2020.
Though according to their official website, they transport an average of 804,293 passengers while covering 25 million kilometres of road annually. That is some great statistics for a company that has served South Africa's transport industry for nearly 4 decades. Atleast our very own Coast Bus has hit or lets say they are almost hitting 6 decades! Super classical! Greyhound SA also runs a separate segment of fleet called MEGA COACH that mostly surface for rush season and serve the budget class clients.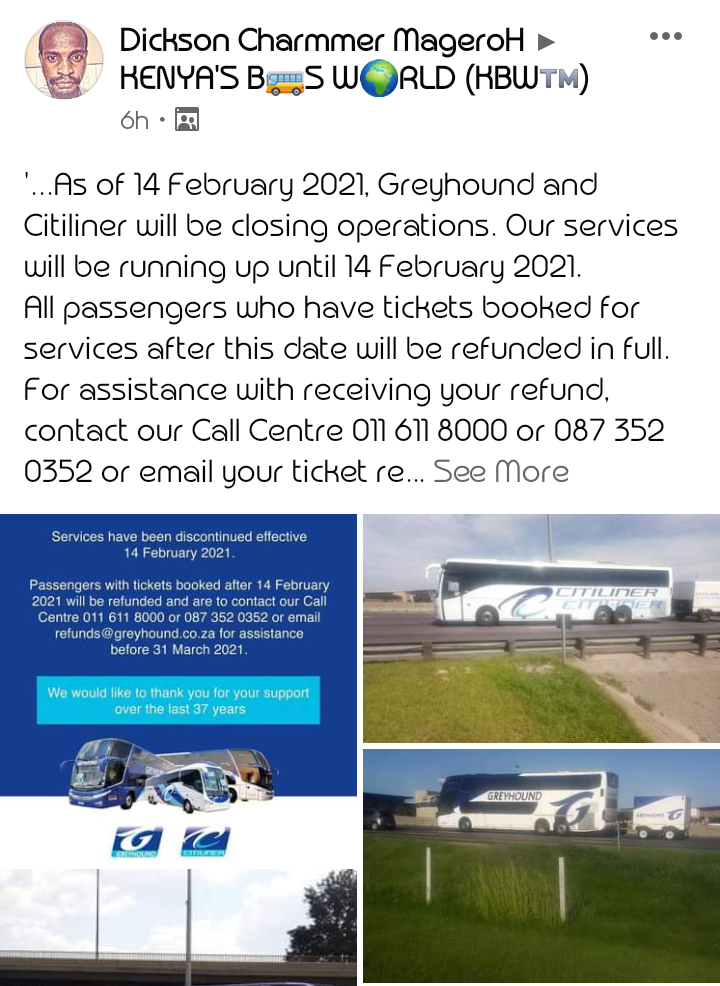 So as it stands, the lucky few who will ride with Greyhound on their very last mile out of the millions they have covered since inception, will do so on 14th of this month. A Valentine's Day. A Romantic day that will end with the fall of a transport Giant and most importantly loss of jobs for thousands of employees.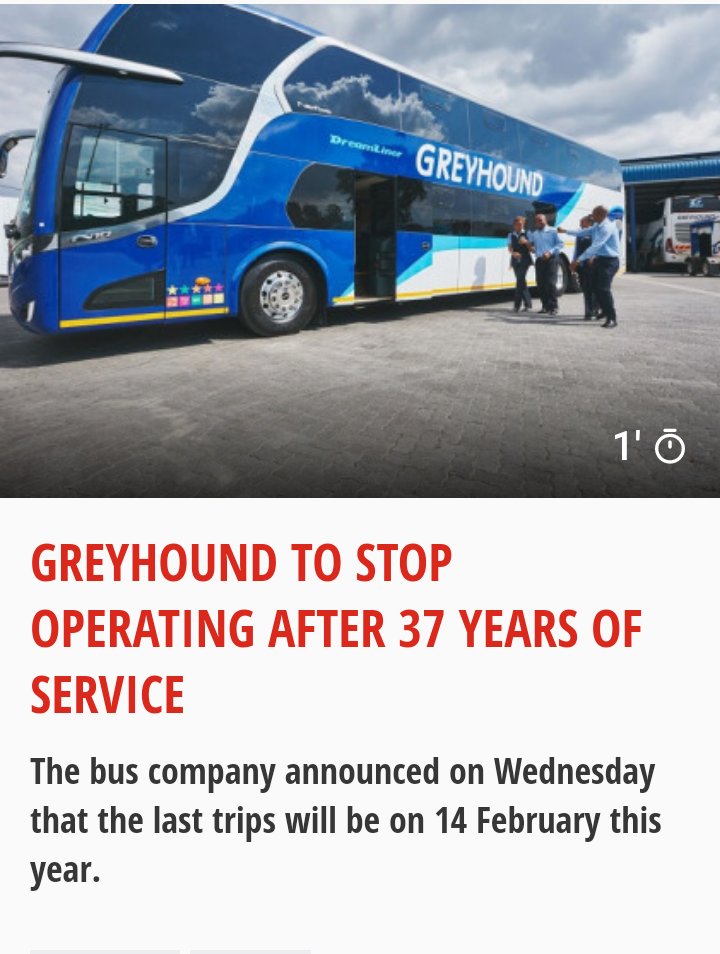 Ref link: https://ewn.co.za/2021/02/03/greyhound-to-stop-operating-after-37-years-of-service
Source: www.greyhound.co.za/
Follow, like, share and comment for more news updates.
Content created and supplied by: SkyCrapArena254 (via Opera News )