When we think of limos, the first picture that comes into your mind is the length and may be the high price of these vehicles. There are different designs of limos as shown in the following illustrations 
Michelin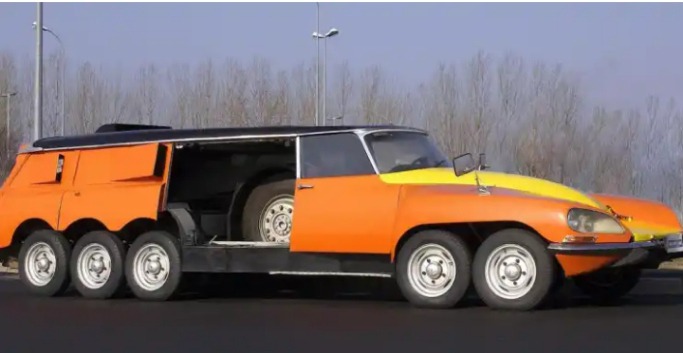 This is one of the most amazing Limos in the world and it has a total of ten wheels, it can also reach a top speed of 110 mph or 177 km/h. the machine is also called Citreon poids Lourd Rapide or (PLR) and was built in 1972 to test the Michelin's commercial vehicle tires. However, it is not the outside tires that were tested but the inside larger truck tires using special gears. The vehicle is seven meters in length and four wheels are used for steering and the other acting as drive wheels
Oregon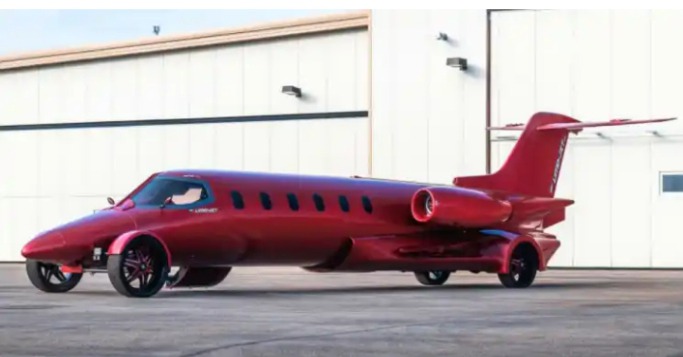 It measures 12.8 meters in length and 2.43 meters wide. Its design is something just unique; a commercial jet was converted to come up with this. The vehicle is street legal and was built by Dan Harris of bend. It is powered by an 8.1 L Chevrolet Vortec V-8, 400 HP truck engine.
The American dream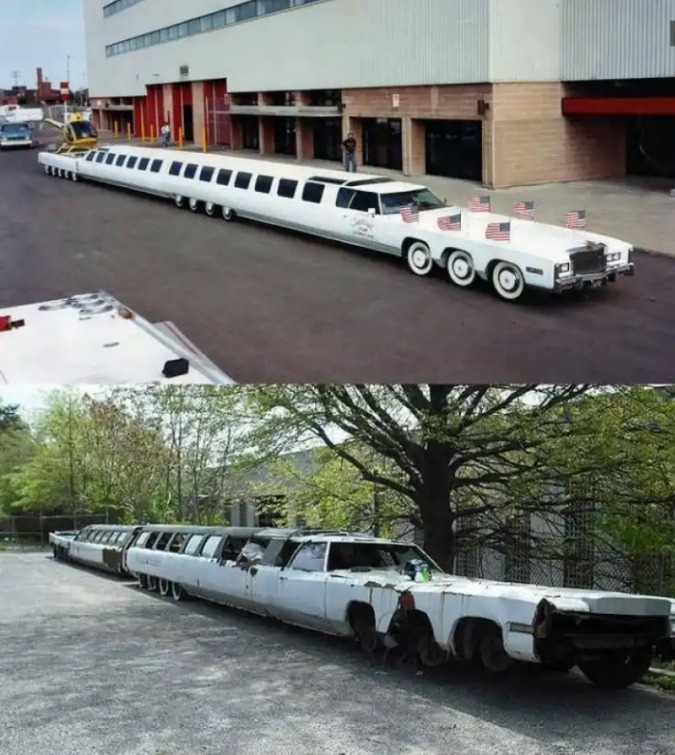 This might be the longest Limo ever built. It was created in 1990s by the Hollywood car customizers Jay Ohrberg and is based in the 1976 Cadillac Eldorado. Most people would follow it or stick around just to see how it turns. The vehicle is 30 meters long and it had some few luxurious features inside. It had 26 wheels, two engines and required a second driver to operate. Just after its completion, the Guinness Book of World Record Recognized it as the world's longest. The vehicle was left to rot and some of its body parts damaged and interior stripped in 2000.
Snow cat Limo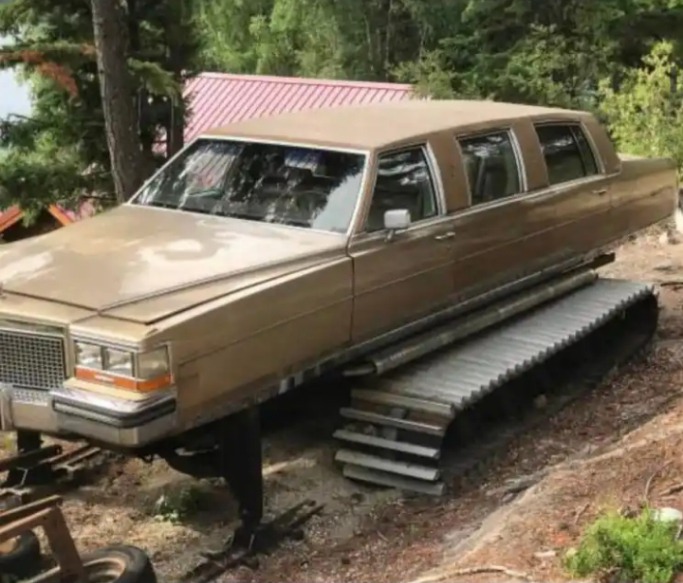 Some of this vehicle you can only imagine them in films and may be magazines. This limo creator built this exquisite piece of work after thinking about caterpillar tracks on stretched limos. It was built by fusing a 1989 Cadillac stretched limousine and a SV 250 bombardier snow cat. The final results were just amazing and you can clearly see that.
Rolls Royce Lime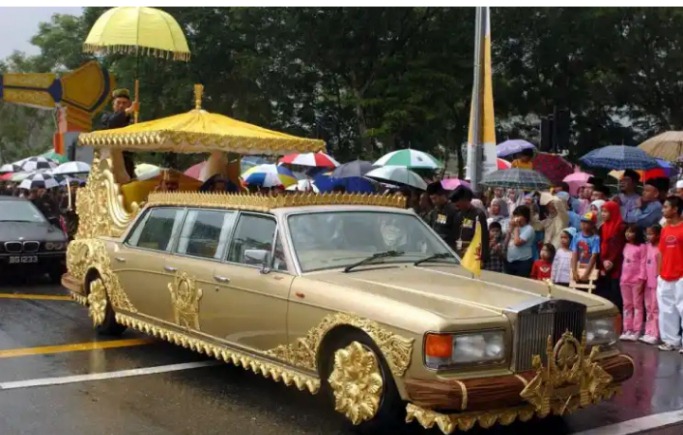 It is owned by the Sultan of Brunei, the sentiment is stronger than ever featuring gold trimming and wooden front bumper. The Limo was used by Sultan of Brunei during the wedding; it is plated in 24 carat of gold and is based on Rolls Royce Silver Spur II. It cost a total of $ 14 million
Stretched Limo Delorean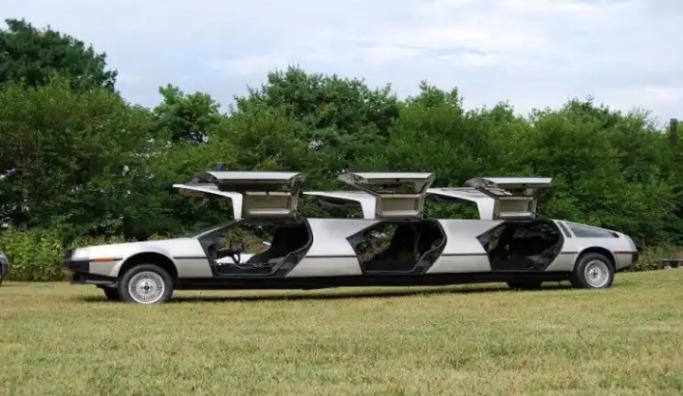 This is not Photoshop but the actual image of the actual machine (bona fide stretched limo DeLorean DMC-12). It was made out of three Deloreans and is probably one of the best ever built. The creator who is Rich Weissensel, specialized in turning old and forgotten DMC 12's into something incredible. This limo was actually made from old and scrapped cars; the creator never used functional vehicles for his projects.
Porsche Panamera stretch Limo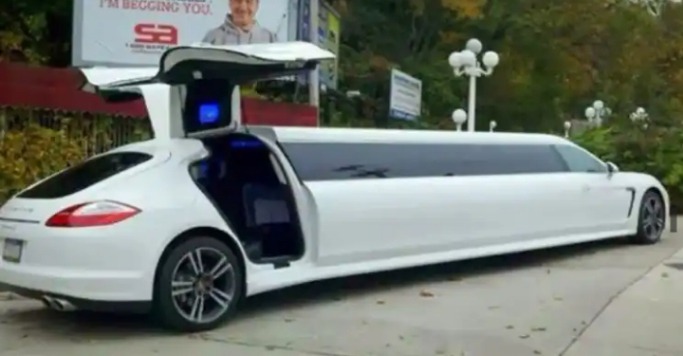 Now something that most of you are familiar with, not only does it look more of a 'business' but has pretty impressive performance too. It can go from 0 to 60mp (9 km/h) in less than 6 seconds and can accommodate 8 passengers. The machine was built using galvanized steel sheets by a Germany company called Stretch Cars.
Stretched Ferrari 

Since we have included Porsche in our list, it is only fair is we include Ferrari too, this custom made Ferrari 360 stretch limo is not only great in appearance but is also have some quite impressive features . It also has very good performance and can fit seven passengers. It is available in the UK for hire.
Content created and supplied by: NastieEddie (via Opera News )