The Toyota Premio is an all- time favorite among Kenyans who love it for its style, comfort and low maintenance costs. It retains a good degree of class and top notch reliability.
For two generations, the Toyota Premio has been in development. From 2001 to 2007, the first generation known as T240 was in development, and from 2007 to the present, the second generation known as T270 was in production. The Toyota Premio is sold solely on the market in Japan.
With 3 engine options, the 2013 Toyota Premio T260 is available: the 1. 5Litre 1NZ engine, the 1. 8Litre 2ZR engine and the 2. 0Litre 3ZR engine, all connected to an automatic CVT transmission and available in both 2WD and 4WD options. Only the 1. 8L engine comes with the 4WD option.
Interior, Legroom & Space
The 2013 Toyota Premio is a comfortable car with well- padded seats, all of which have headrests. Both rows have ample legroom.
Storage Cabin
The 2013 Toyota Premio has several storage compartments. These are helpful for storing things like tablets, snacks, goggles, handbags, etc. On the centerbox and door panels, there are 4 cup holders for the 1st row, a storage shelf below the dashboard, a glovebox and the centerbox. The only storage is the seat jacket pockets for the 2nd row.
Stability and Handling
The Premio is a well developed car that can manage sharp corners better than the Allion and the Axio in terms of stability. This is partially due to its greater body weight and low gravity core.
Ground Clearance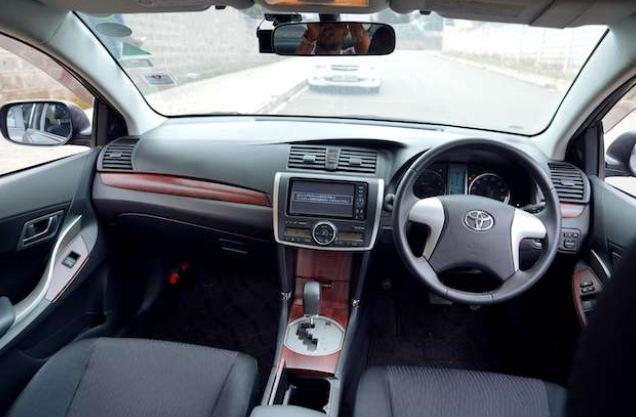 When unmodified, the Toyota Premio has a ground clearance of 6. 4Inches(165mm). When the vehicle is lightly loaded, this height might not be a concern.
However, some speed bumps on Kenya' s roads through not clear when the vehicle is fully loaded. In this scenario, you need to increase the ground clearance of many.
Content created and supplied by: Cal.com (via Opera News )