Before constructing any bridge, many details like maximum water depth, speed of water flow, underwater soil, bridge load, load of vehicles on the bridge and many more such details are taken into account.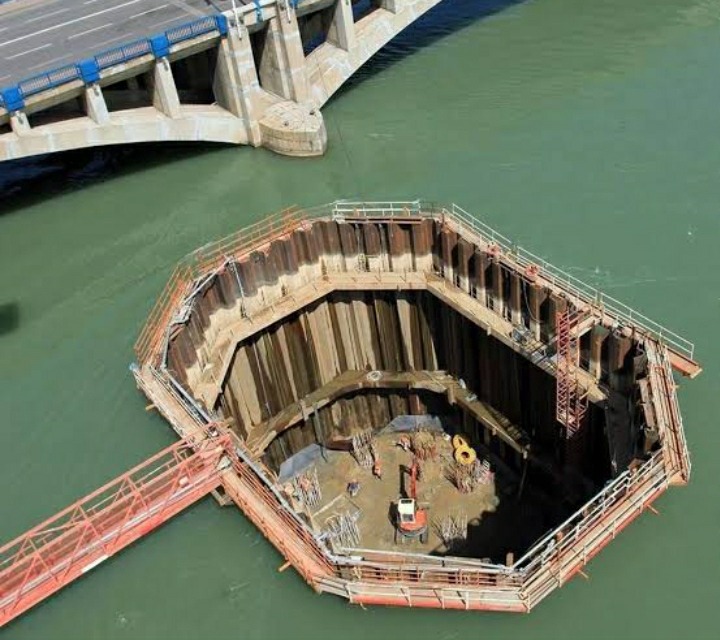 On the basis of these, a cofferdam is a watertight structure that acts as a mould for the base of the bridge. Cofferdam can be circular, rectangular or any other shape depending on the requirements.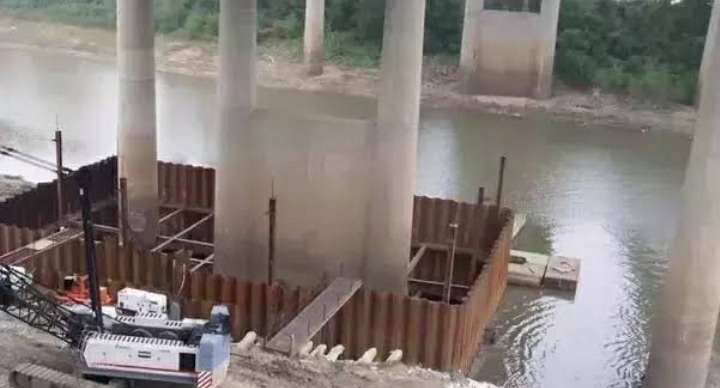 A cofferdam is made from large steel pieces attached n a shape. When cofferdam is constructed, they are placed inside the water with the help of heavy machines.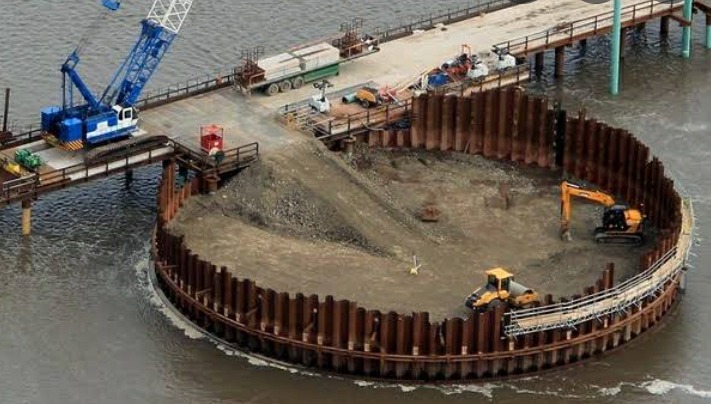 Now because cofferdam is watertight, it contains a limited amount of water. This water is removed with the help of motors or pumps. This gives a dry base to engineers to start constructing pillars of bridges. But this method is only applicable when the water is not too deep.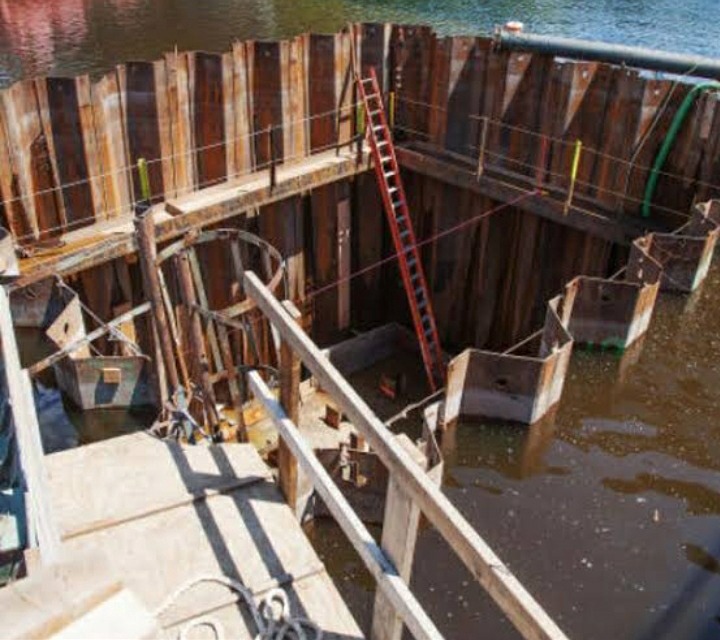 In the case of deep-water like the sea, engineers use another method
Content created and supplied by: TheBrandNews (via Opera News )