On Saturday evening at around 10 pm it was reported that a donkey carrying a cart fully loaded with cargo items was involved in a head on collision with a private car at donholm.
It is alleged that the donkey together with its owner were moving on the wrong side of the road leading to the tragic accident killing the donkey on the spot.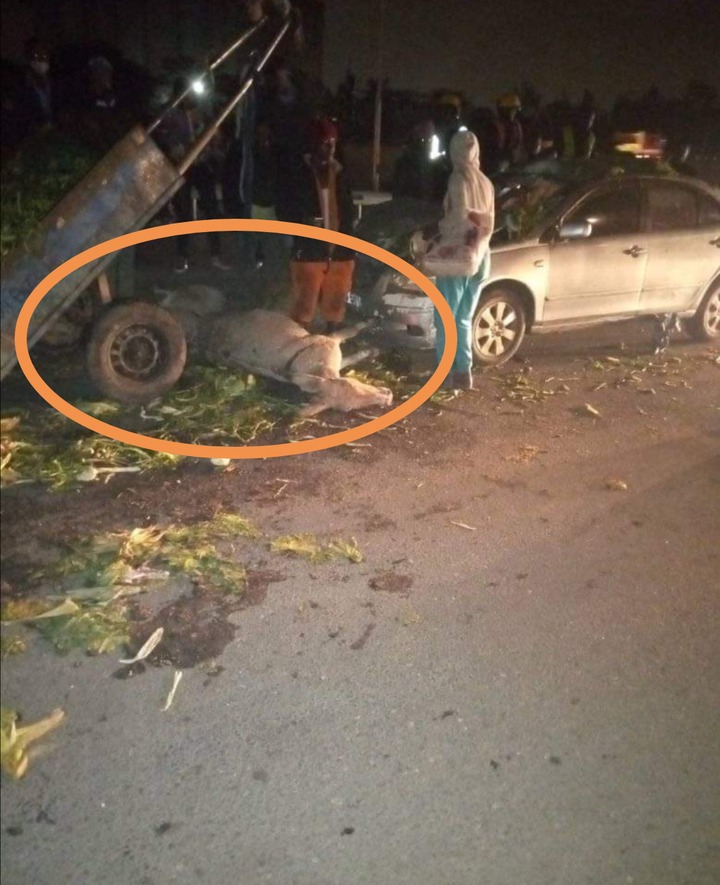 The owner and the driver of the vehicle have escaped death with minor injuries while another passenger who is in critical condition has been rushed to hospital by nearby good samaritans.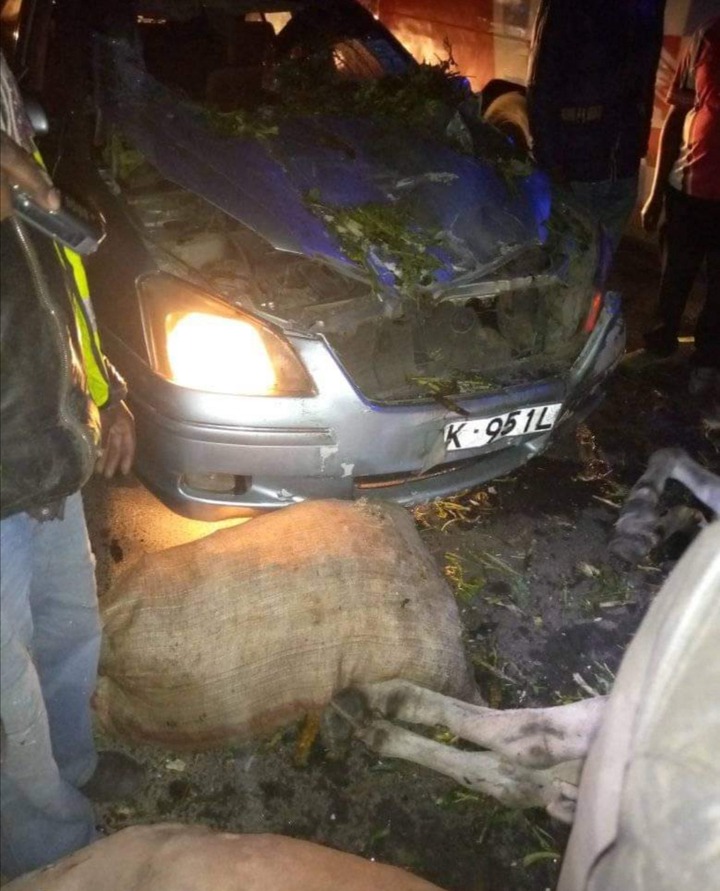 The owner of the donkey takes all the blame for the accident as he disobeyed the traffic and safety rules that are supposed to be followed on the road.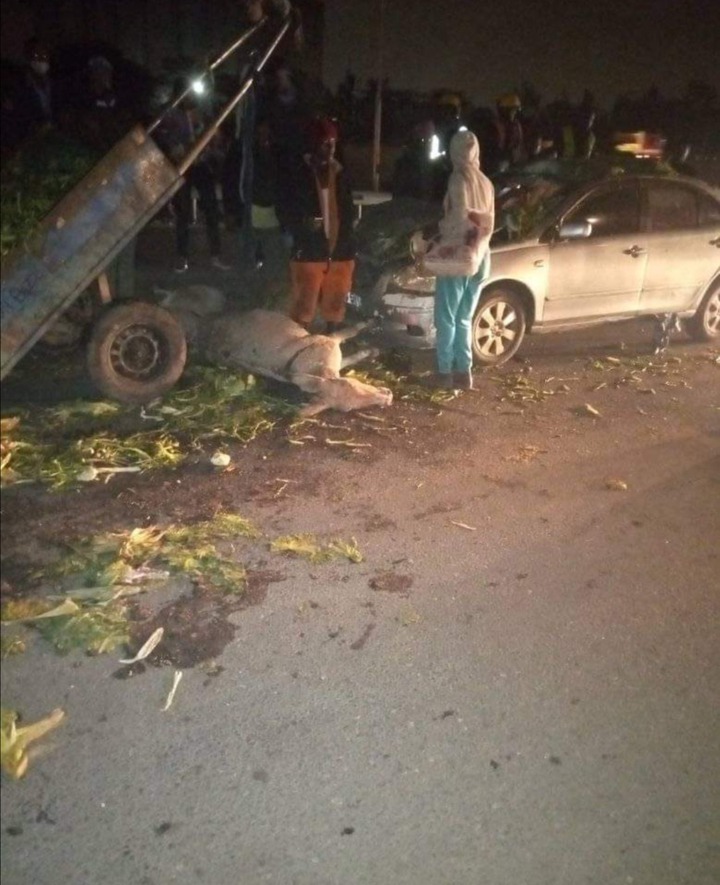 He is said to have no helmet neither a reflector which would have helped oncoming vehicles realize there is someone on the road.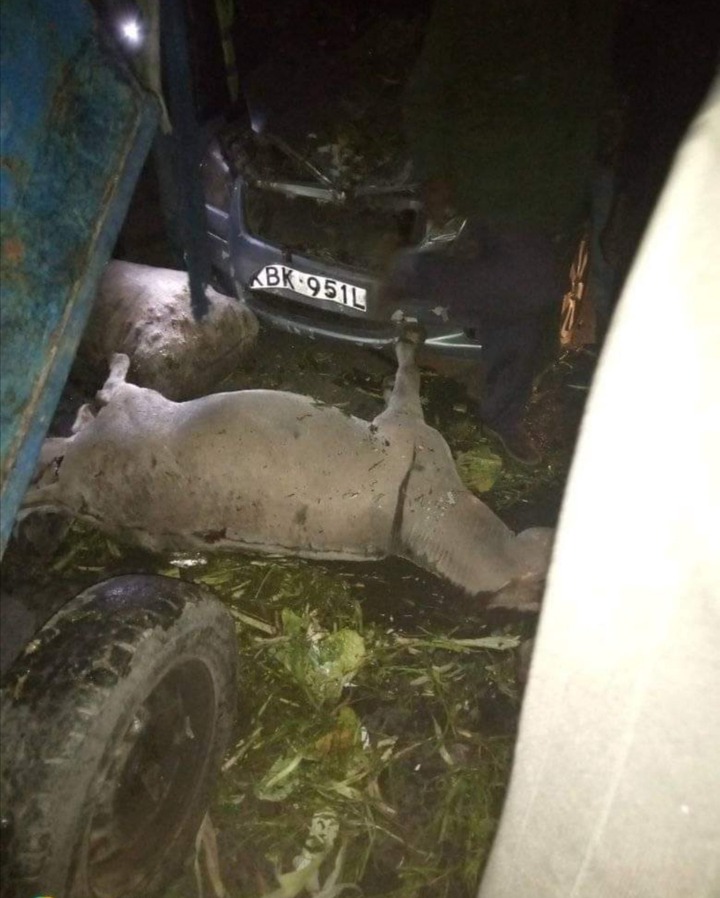 Of late there have been reports showing a high record of road accidents due to negligence that have lead to deaths of many innocent lives.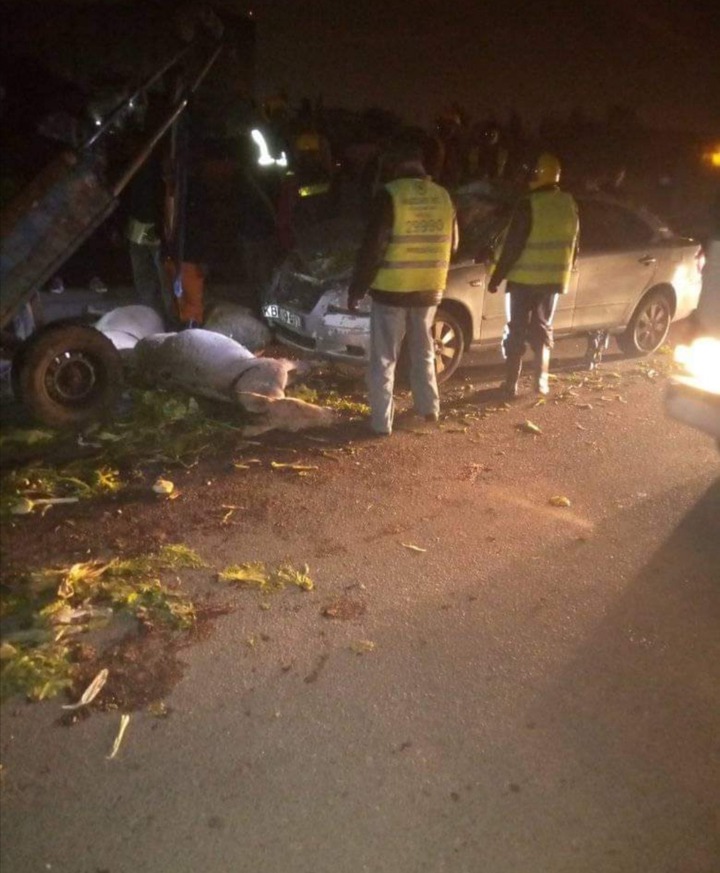 Drivers and motorists have been advised to obey traffic rules and if need be they can go back to drving schools to remind themselves of the importance of road safety.
Share your thoughts on this matter and let's spread the word.
Source: https://www.facebook.com/groups/845143125692738/permalink/1598207703719606/
Content created and supplied by: liz_254 (via Opera News )